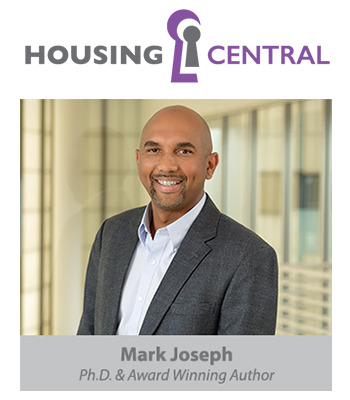 Planning for the Housing Central Conference is in full swing, and with just a few months before conference registration opens in September we couldn't be more excited for this year's events. We have so much in store for our delegates this year, including chances to win great prizes, an expansive trade show, the BCNPHA Awards and the conference favourite, our Sector Supper.
We are also pleased to share another conference keynote with you – Dr. Mark Joseph. Joseph is an Associate Professor of Community Development at Case Western Reserve University; he was a Post-Doctoral Scholar at the University of Chicago, and a Visiting Scholar at Oxford University. Joseph's research focus is mixed-income development as a strategy for addressing urban poverty. He is the co-author of the award-winning book Integrating the Inner City: The Promise and Perils of Mixed-Income Public Housing Transformation. He is also the Founding Director of the National Initiative on Mixed-Income Communities, which conducts research and consulting in cities throughout the United States – an excellent addition to this year's diverse line-up of conference keynotes. We are thrilled to hear Mark's keynote address and are looking forward to welcoming you to this year's conference!
SAVE THE DATE! The 2019 Housing Central Conference takes place November 17 to 19 at the Sheraton Vancouver Wall Centre (1088 Burrard St.).
There has never been a better time to contribute to the affordable housing sector! Check-out our sponsorship prospectus to learn how you can partner with us at this year's conference.