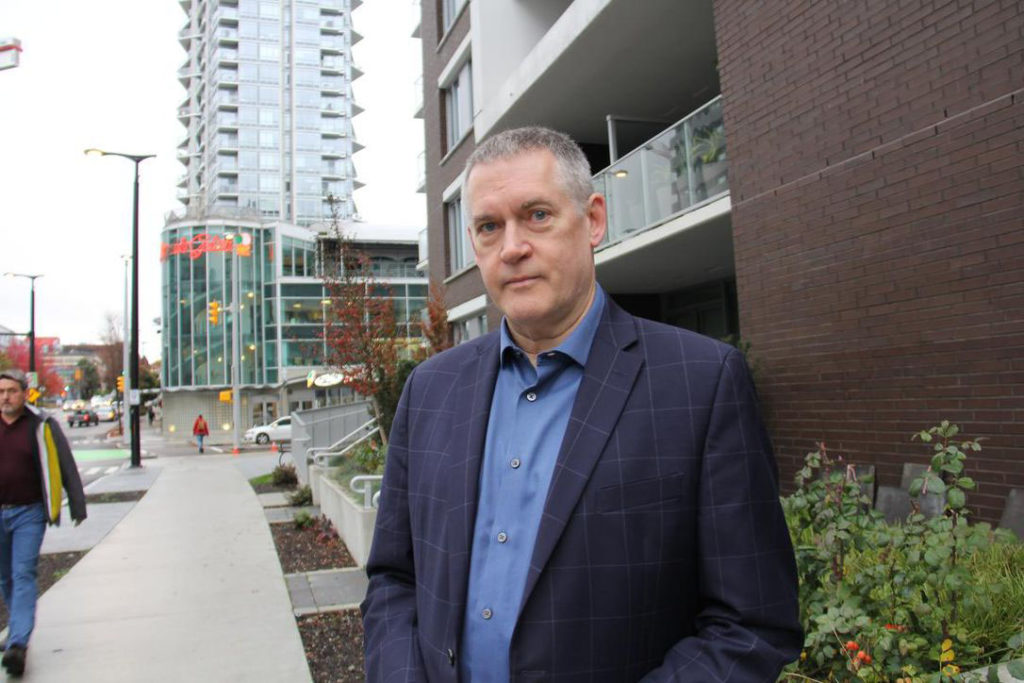 Jen St. Denis / StarMetro Vancouver / October 29, 2018 (with quotes from BCNPHA CEO Jill Atkey)
VANCOUVER—As the city's new mayor prepares to take office on a promise to build 25,000 affordable housing units over the next decade, non-profit housing operators are warning that a fundamental disconnect inside city hall bureaucracy is eroding the number of truly affordable units they can provide.
Vancouver's previous council approved a plan that would see 11,300 housing units built over the next 10 years for people who make up to $50,000 a year, an income group that has become more and more precariously housed as housing prices and rent rates have spiked. A further 23,500 units — a mix of social housing, rental and home ownership — are planned for residents who make between $50,000 and $80,000.
Social housing providers say the city's planning department and a new housing authority, the Vancouver Affordable Housing Agency, seem to be on board with that plan, and they said Vancouver stands out among municipalities for its commitment to create new social housing.
But the same social housing providers also say the city's focus on maximizing returns, which appears to be coming from the real estate, legal and finance departments, is eroding the level of affordability they can offer for new projects.
"Affordable housing folks very much understand the need for affordable housing and understand the levers there," said Jill Atkey, CEO of the BC Non-Profit Housing Association.
"But as soon as it gets put through legal and real estate that's trying to extract a return from those lands, it gets distorted and we can't achieve those levels of affordability that I think all Vancouverites are expecting and seeking."
One example is the city's current practice of requiring developers to build affordable housing as a community amenity contribution (CAC), and then turning around and "selling" that CAC to non-profit housing operators at between $10 million to $30 million for a 60-year, prepaid lease.
"The City of Vancouver is given ownership to these CAC units in market developments; they're negotiated as part of the rezoning," said Robert Brown, president of Catalyst Community Developments Society. "But then they take those units and sell them to non-profits."
Consider a recent project near Olympic Village: Railyard Housing Co-op at 95 E. 1st and 1847 Main St. The operator, Community Land Trust, showed the city a sliding scale, demonstrating that the lower the lease payment, the more units could be offered to lower-income residents.
"We're not a private developer who has a profit to contribute to the final cost. It gets taken straight out of the rents," said Thom Armstrong, executive director of the Co-op Housing Federation of BC and Community Land Trust.
The city ended up settling on a $20.5-million lease over 60 years, which it considers to be $33 million below the market rate for the lease. The two buildings include 10 units rented at welfare rates, 84 units at between $1,000 a month for a studio and $1,388 for a two bedroom, and 71 units rented at "low end of market" ($1,925 for a two bedroom, $2,090 for a three bedroom).
In other models, where the non-profit housing operators are constructing the buildings — not getting a finished building as part of a CAC — the city usually negotiates a nominal $10 lease over 60 years. That's been the case with four new co-ops Community Land Trust is developing in Fraserview.
Armstrong said he can see it from the city's point of view: The city is aiming to keep generating revenue to continue to build more housing or acquire land.
But Atkey believes that "if we want to achieve truly affordable rents, the city's contribution is to not require a prepaid lease on those properties."
In an emailed response, City of Vancouver communications staff wrote: "All of the revenue from these prepaid leases is reinvested to further expand the city's portfolio of land and below-market housing and will be a funding source for the new Vancouver Affordable Housing Endowment Fund."
Communications staff also wrote that the city has heard the concern about high lease rates from non-profit housing providers and responded by allowing a mix of rent levels for the projects, targeted at people who make between $30,000 to $80,000 a year.
"Deeper levels of affordability will be achieved where funding is contributed from other partners, such as senior levels of government," staff said.
Armstrong said he'd like to see a culture shift at the city, where the return on investment is calculated based on the social benefit of providing secure housing for local residents who live and work in the city and not just the monetary return.
https://www.thestar.com/vancouver/2018/10/29/vancouvers-practice-of-squeezing-money-from-new-social-housing-is-distorting-affordability-targets-say-operators.html