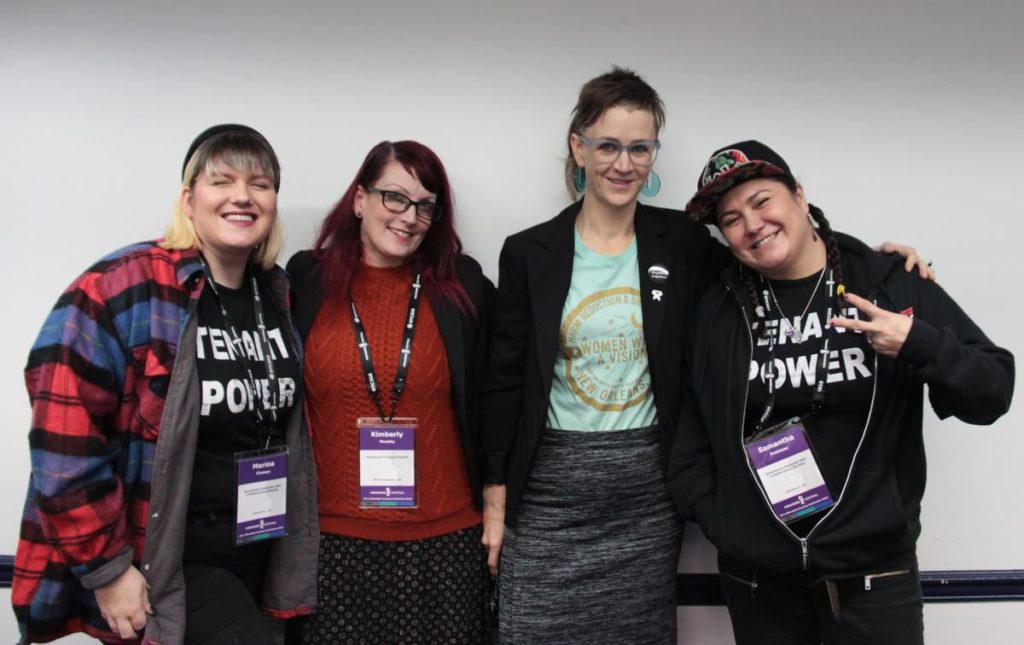 Perrin Grauer / StarMetro Vancouver / November 18, 2018 (with mention of Housing Central)
VANCOUVER—Outfitting shared and public washrooms in housing developments and other public spaces with harm reduction measures can and will save lives, according to a group of presenters at the Housing Central Affordable Housing Conference.
While few organizations condone drug use in their washrooms, such areas are frequently used for drug consumption due to their accessibility, privacy and perceived safety, said Shannon Riley, a clinical educator in overdose emergency response and prevention for Vancouver Coastal Health (VCH).
"If you have a bathroom, (substance use) will happen," Riley said during Sunday's presentation.
And installing measures intended to impede substance use (such as "blue lights" which render veins less visible, making injections more difficult) simply drive people who use drugs to undertake riskier behaviours, possibly resulting in greater harm or even death, she said.
Harm reduction strategies recommended by VCH include regular monitoring of washroom facilities, a door which unlocks after a fixed amount of time to allow staff to check on occupants, a shelf or table for belongings, and an emergency naloxone kit. Tamper-proof sharps disposal units, intercoms, emergency call bells and clear signage outlining these measures and how they work are also key recommendations.
And with communities across the province being affected by the overdose crisis — which shows no signs of slowing — such considerations cannot be viewed as specific to certain neighbourhoods or demographics, such as Vancouver's Downtown Eastside, Riley said.
September 2018, saw 128 reported overdose-related deaths in B.C., pushing the total to more than 1,100 overdose fatalities for the year, according to a report from the B.C. Coroners Service. This puts the year's total number of deaths on track to match or exceed the 1,458 overdose fatalities that occurred in 2017 — the worst annual total in Canadian history.
But Riley's colleague Kimberly Murphy pointed out these overdose statistics don't reflect how widespread the risk of overdose truly is. Yes, Murphy said, people overdose from illicit drug use. But so do people who accidentally misuse prescription medications. And beginning to understand drug overdose in this way — as a risk faced by a broad cross-section of Canadians — is a perspective shift Murphy said she believes can reorient some of the pushback she sees to ideas like outfitting public places with harm reduction equipment.
Such a perspective shift is perhaps more clear when one thinks about sex education, said Murphy, who is a co-ordinator of harm reduction services for VCH. Some people might imagine that providing condoms to youth encourages them to have sex. But in fact, she said, young people are having sex anyway, and educating them on how to do it safely prevents them from undertaking risky behaviours.
"So, it's more about changing people's perspectives," Murphy said. "If you put (harm reduction tools) in place, you're not sending the message that (substance use) is OK … You're not advocating for anything, you're preventing death."
https://www.thestar.com/vancouver/2018/11/18/harm-reduction-in-housing-facilities-and-public-places-can-save-lives-experts-say.html