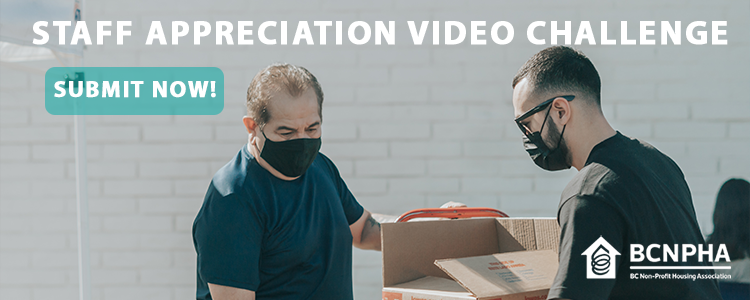 Are you a non-profit housing leader with an amazing staff?
We want to help you recognize the people staffing the front desk with a warm heart and open smile, the teams looking after your building's equipment, the hardworking folks in the kitchens and the ones keeping everything clean and COVID safe, the ones connecting with tenants and supporting them through difficult times – the frontline staff who have weathered incredible challenges and continued to give their best, every day.
BCNPHA's Staff Appreciation video challenge is a way for you to showcase the incredible teams who are working hard to ensure everyone in your community is well supported with the housing, services and supports they need to thrive. All it takes on your part is a quick video letting us know just what makes your staff the best there is. How do you do that? The options are endless!
Grab your phone and shoot a selfie or have a friend or family member help out with the filming. Flip the camera and take us on a quick tour of your organization while you narrate the top highlights of your team's achievements, or show us your staff at work and let us know how they go above and beyond! The more specific your stories and examples the better – how did they support tenants through COVID? How have they kept their co-workers going? How did they contribute to the strength of your organization? We can't wait to see your stories!
How it works
We'll post the video submissions on bcnpha.ca, grouped by region, and open up the voting process. The organization with the most votes in each region will be awarded a $500 prize, to be used towards purchasing restaurant or activity gift cards to distribute amongst your staff or to host your own staff appreciation event. The $500 is intended to be used to recognize the work your staff has done.
Winners will be announced at the Housing Central Conference pre-conference event on Tuesday, November 9.
Prize money is generously sponsored by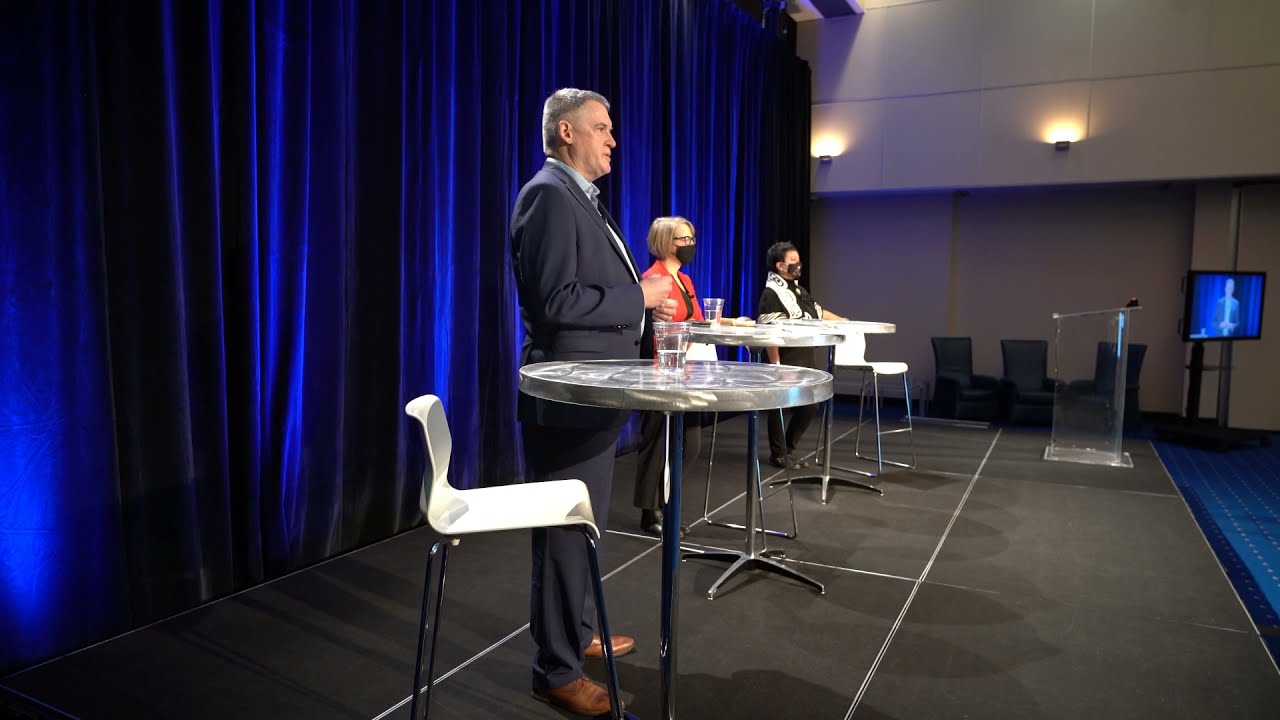 Submission Details
We welcome video clips up to one minute in length until October 29. Please submit via email to communications@bcnpha.ca with the name of your society, your contact information, and high-resolution logo.
If you have any questions or would like more information, please contact communications@bcnpha.ca.
VIDEO TIPS
Length of the video: ~60 seconds
Format: any smartphone video format or MP4
Orientation: portrait
Framing: Selfie (landscape/horizontal is okay too!)
Background: you can take the video in any environment that is natural and comfortable to you
Lighting: authentic, no need for extra light, avoid drop shadows
Speak clearly