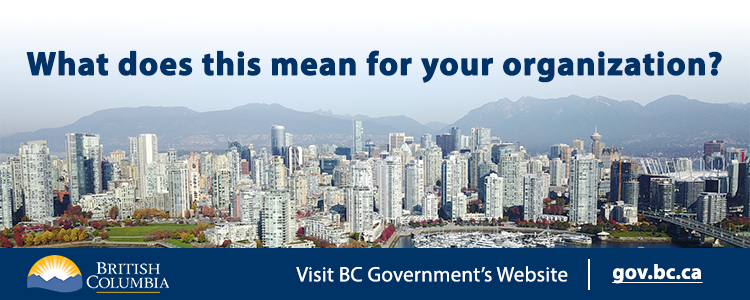 In November 2016, the provincial government enacted a new Societies Act that introduced a number of changes that affected registered societies. Since the enactment of the new Act, the provincial government has received feedback from societies, the legal community, and the public on the impact the new act has had on registered societies. To address the issues raised through stakeholder feedback, the provincial government is proposing thirty-six (36) amendments to the Societies Act and is providing societies, the legal community, and the public an opportunity to review and comment on the proposed amendments.
What does this mean for your organization?  The majority of proposed amendments provide clarity to the existing Act to clear up confusion in its interpretation. Others involve requirements around record-keeping, protection of privacy, public access to your Register of Directors, and conflict of interest.
For more detailed information on the consultation process and the proposed amendments go to the consultation website at gov.bc.ca.
Feedback is being welcomed by the BC Government until August 23rd. Feel free to send your thoughts to them by email to Societies.Consultation@gov.bc.ca.