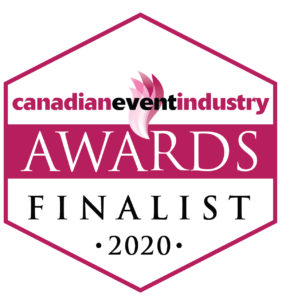 We are pleased to share that the Canadian Special Events Magazine has named the 2019 Housing Central Conference a finalist in the 2020 Canadian Event Industry Awards. The Canadian Event Industry Awards are the hallmark of achievement in the Canadian event and meeting industry. The program was established in 1997 as a platform for event and meeting professionals from each major discipline of the industry to be recognized and celebrated for their talent, hard work and success.
"This program was created to honour and recognize excellence in Canadian events. In this challenging time, we are proud to share these inspiring and uplifting stories and give event professionals a reason to celebrate with their teams, clients and vendors," said Stacy Wyatt, Founder & Creative Director, Canadian Special Events Magazine.
The winner will be announced mid-June.
As we look ahead and plan the 2020 Housing Central Conference, our number one priority is always the safety and health of our delegates, sponsors, speakers, exhibitors, staff and volunteers. We continue to monitor the uncertainty surrounding COVID-19, and the precautions being taken by authorities worldwide to manage this pandemic. We are working hard to bring you a Housing Central experience this fall, and will keep you posted as those details come together. It will still be an amazing event that you won't want to miss!