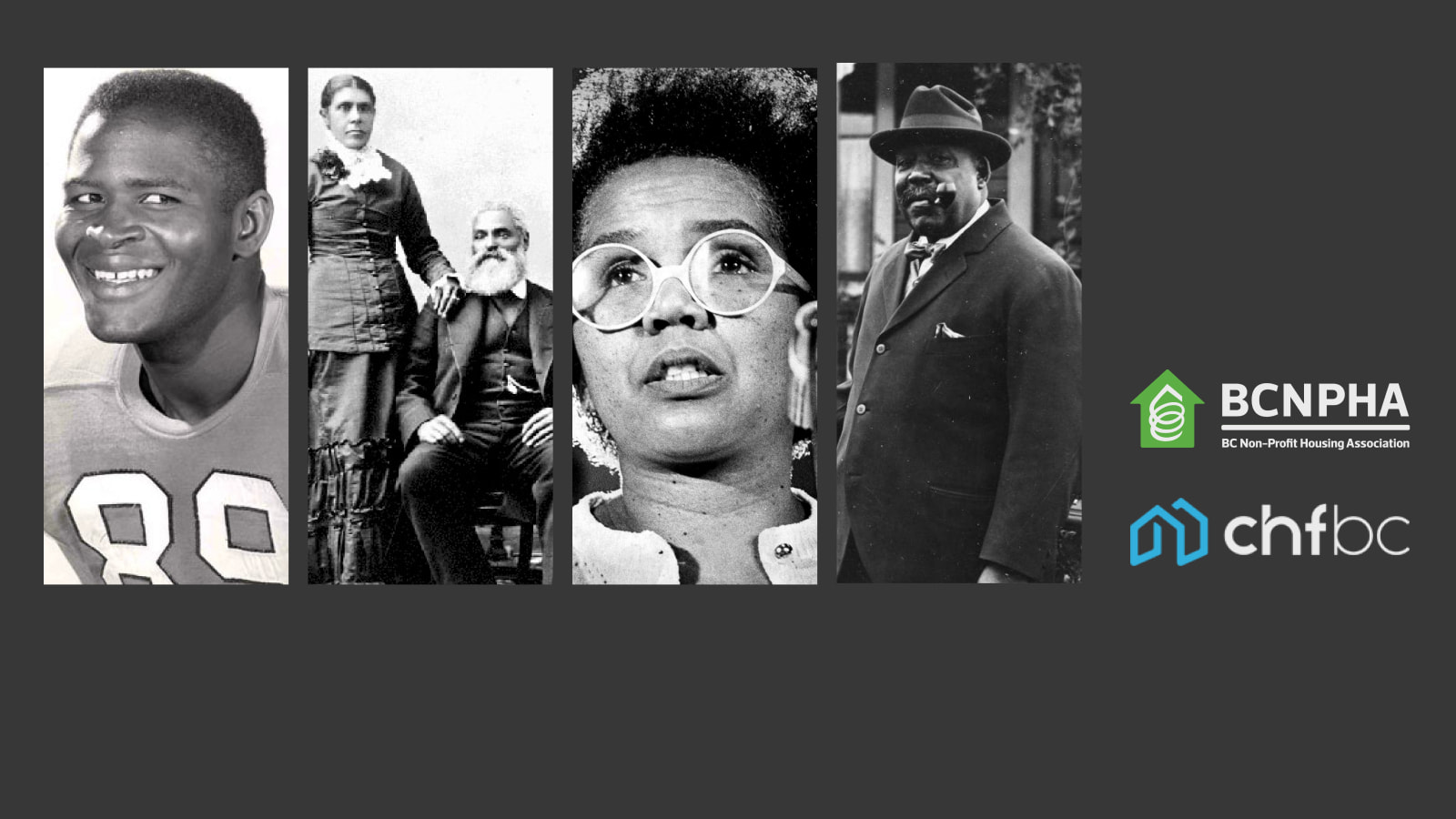 In 2020, we saw a global response to systemic racism that has existed for centuries against Black, Indigenous and people of colour (BIPOC). We were horrified at the events as they unfolded, and many organizations showed their support and issued statements in solidarity and support against systemic racism.
At Housing Central, the events compelled us to hold a mirror to ourselves and reflect on our efforts to address racial inequity as a community. Our work is focused on strengthening and growing the community housing sector and we have done some incredible work since we created our alliance in 2015. Building on that work and with our united efforts, we believe that sharing the rich cultural heritage and positive contributions of Black Canadians in our province will be a tangible step toward ensuring the goal of racial equality remains at the forefront of our work.
In celebration of Black History Month in February, together with the Co-op Housing Federation of BC, we will be sharing stories of prominent individuals who made a positive impact on our communities – and in the process, helped shape this province and blazed a trail for the Black community. Our theme this year is inspired by the novel, Hidden Figures, a true story of Black female mathematicians at NASA whose calculations helped fuel some of America's greatest achievements in space. On Feb. 16, we will host a free event to further explore the impact of these BC "hidden figures" and the significance of sharing their history more prominently.
We hope that you stay connected with us online through social media where we will be featuring resources and fun facts of 28 "hidden figures" and how these individuals have shaped our communities and sector as a whole. Each week, we will also be doing a deep dive into notable leaders and why knowing this history impacts us all.
Read our Week 1 Spotlight featuring Emery Barnes here.
Read our Week 2 Spotlight featuring Rosemary Brown here.
Read our Week 3 Spotlight featuring Joe Fortes here.
Read our Week 4 Spotlight featuring Charles & Nancy Alexander here.
See you online and stay tuned for all the exciting things we have planned!