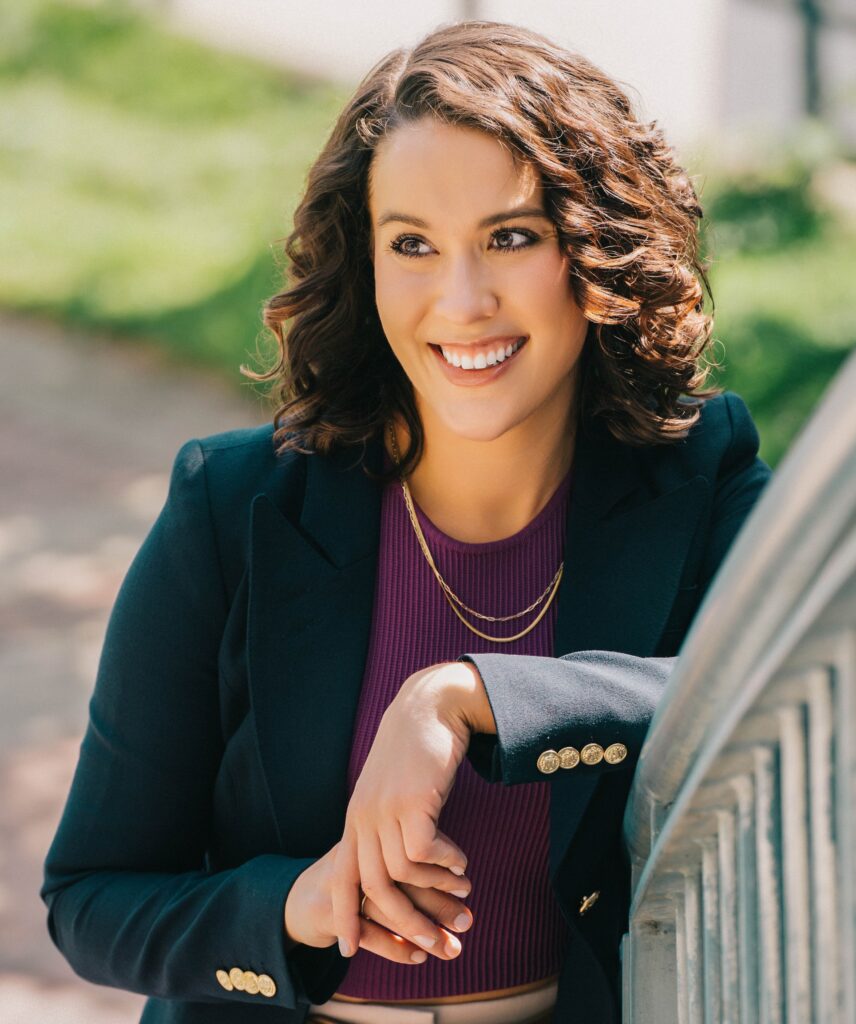 The announcement marks an important milestone in the rollout of this innovative, sector-led solution to the housing affordability crisis
Unceded traditional territories of the xʷməθkʷəy̓əm (Musqueam), Sḵwx̱wú7mesh (Squamish), and səlilwətaɬ (Tsleil-Waututh) Nations, Vancouver BC (May 23, 2023) – The Rental Protection Fund Board of Directors is pleased to announce Katie Maslechko as Chief Executive Officer of the Rental Protection Fund, effective April 26, 2023.
Maslechko is an award-winning real estate professional with a decade of senior leadership experience. She brings an impressive track record in building strategic partnerships across the private development, non-profit and government sectors to deliver innovative, community-building projects.
As Director of Development for Vancouver-based real estate developer Beedie, Maslechko was at the helm on groundbreaking projects including: a unique public-private-philanthropic partnership to deliver affordable housing and childcare in the City of Burnaby; AbCellera Biologics life sciences facilities in Vancouver; numerous market residential developments, many with non-profit housing partnerships such as Crown/Como Lake Mews in Coquitlam; and the MEC flagship store in Vancouver, the largest retail application of mass timber construction.
Maslechko chairs the Urban Land Institute's Public-Private Partnership Product Council, comprised of leaders in city-building from across North America in public, private and quasi-public roles, who gather regularly to discuss innovative partnerships and best practices to spur equitable development and social impact in cities and communities. She previously served as a non-profit board director, and on the Urban Development Institute's Women of UDI Committee.
She has also worked with a New York City non-profit developer delivering facilities for charter schools in underserved neighbourhoods through unique development and financing strategies.
"I am delighted to be part of the Rental Protection Fund, and to join with the Housing Central partners in delivering innovative solutions to the housing affordability crisis," Maslechko said.
The Housing Central partners – the Aboriginal Housing Management Association (AHMA), BC Non-Profit Housing Association (BCNPHA) and the Co-operative Housing Federation of BC (CHF BC) – have advocated for a rental housing acquisition fund for several years to help stem the net loss of affordable homes.
For every new affordable rental home that is built, three more are lost to conversions, demolition and rent increases.
The $500-million Rental Protection Fund, announced by the provincial government in January, will enable non-profit housing providers to purchase existing residential rental buildings and protect their affordability for current and future residents. The Fund is overseen by a Board of Directors: Margaret Pfoh, CEO of AHMA; Jill Atkey, CEO of BCNPHA; and, Thom Armstrong, CEO of CHF BC, and will be operated by Maslechko and staff.
"I am truly excited by the ripple effect this investment will create by putting it in the hands of the community housing sector," Maslechko said. "Not only will it permanently protect affordable homes, it will also create more equitable access to capital and capacity building – the transformative impact of which we can't even begin to imagine."
Since the Fund's announcement there has been significant interest from across the community housing and real estate sectors regarding how – and when – the Fund will be open for business.
Maslechko's hiring represents a critical step in operationalizing the Fund, and the anticipated opening date in late June remains in place.
In the meantime, Maslechko encourages potential applicants, municipalities, lenders and social impact investors to think creatively about how they can collaborate to leverage a potential contribution from the Fund to deliver the greatest possible impact in their communities.
"The community housing sector and provincial government have shown immense leadership, collaboration and innovation in making the Fund a reality," Maslechko said, "and we can't wait to see the many creative ways that others will reflect these same values in how they rise to the occasion."
QUOTES
"As a mission-driven development professional whose values are closely aligned with those of Housing Central, we know Katie will ensure the Rental Protection Fund delivers on its mission to protect affordable homes in communities across B.C." – Margaret Pfoh, CEO, AHMA
"As a respected leader in the housing sector, Katie is known for her ability to work across sectors and steer major initiatives through to completion. The Rental Protection Fund is in the right hands, and we couldn't be more thrilled to make this appointment." – Jill Atkey, CEO, BCNPHA
"Katie's extensive experience in the real estate development sector and her talent for strategic partnerships make her the ideal choice to lead the Rental Protection Fund as its first CEO. We look forward to working with Katie to protect thousands of affordable rental homes across British Columbia." – Thom Armstrong, CEO, CHF BC
Media Contact:
For more information, please contact media@housingcentral.ca or 236-521-0617.